Holiday parties and get-togethers are not complete without a little liquid courage. Whether you are serving as hostess or simply contributing a covered dish, we recommend the following craft and seasonal cocktails to help spread the holiday cheer.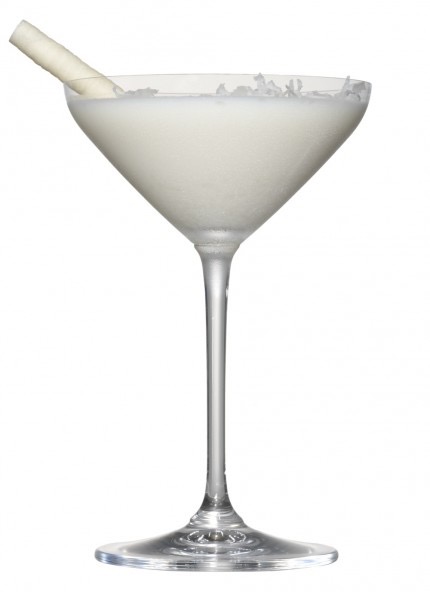 Winter Wonder Martini
Vanilla, white chocolate, and cream makes this martini more of a treat than anything.
Serve with a wafer stick as a stirrer for extra flair.
Egg Nog Shots
Instead of punch, pass around spiked egg nog shots. We like Calfia's Almond Milk flavor. Add dark rum, bourbon, vanilla extract, and crème de cacao for a warm, creamy sip that will break the ice
Rum and Grapefruit Spritzer
Grapefruit juice, ginger ale, and white rum are all you need to serve up a sweet but refreshing drink that guests of both genders will enjoy! Add fresh mint and cranberries for color and aromatic flavor
Maple Butter Kiss
This may be one of those recipes that you hold back to enjoy with someone special. Vodka, butterscotch schnapps, maple syrup, nutmeg and half-n-half make for a subtly sweet & spiced drink that provides thebackdrop for a warm & fuzzy evening
Christmas Shooter
Perfect for an intimate dinner, these shooters are beautiful but pack a powerful punch. Apple schnapps, grenadine, and cinnamon schnapps with gold flakes make for a fresh and artisanal start to the evening
Blood Orange Sparkling Cocktail
The deep rich color of this drink will awe your guests at first glance. But it's as simple as blood orange juice, vodka, and sparkling soda. Garnish with sugared lemon wedges for added tang & sweetness
Champagne Bourbon Cocktail
Prosecco, a shot of bourbon, and simple syrup make this the perfect cocktail for ladies and gentleman. If you've got them stocked, split a vanilla bean and add the seeds to the bubbly for a sweet speckled effect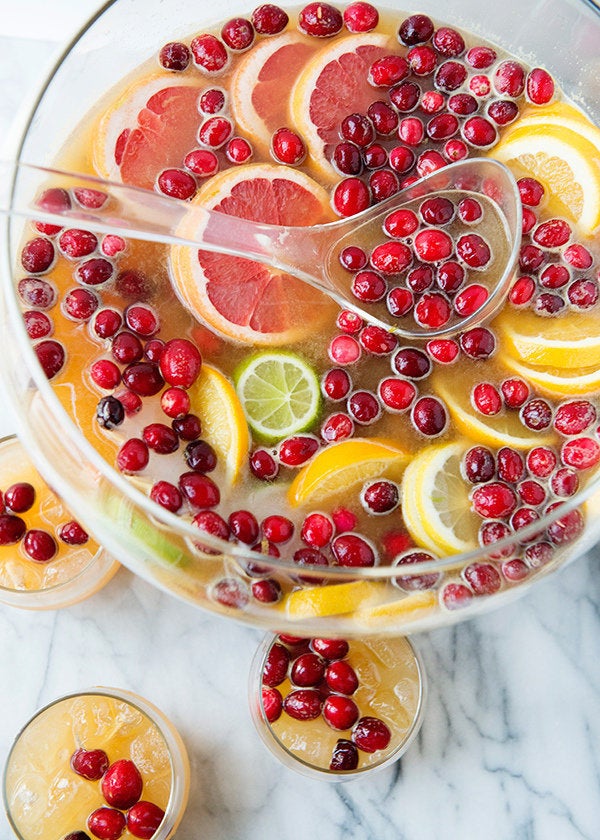 Spiked Party Punch
Reminiscent of your usual party punch with orange, lemon, lime, and cranberry juice. Marry those flavors with spiced, dark rum and Grand Marnier. Sparkling water and amaretto sour mix add a festive twang that'll keep your guests swarming at the punch bowl
The Mistletoe
Cosmo calls this one the mistletoe. Svedka cherry, tonic water, and sour mix make this a no-fuss recipe. For added flair, put fresh rosemary leaves and cherries in the bottom of ice cube cavities and fill it the rest of the way with the tonic water, the cubes will resemble floating, herbacious love.
Elf's Kiss
Another Cosmo original. Buy any melon liqueur you can find, add sour mix and Skyy Infusions Citrus, with cranberry juice and a splash of lemon juice. For a spicy kick, add fresh ginger cubes
Winter Sangria
All the fruitiness of your usual sangria and its bold background of red wine, spiced to life with star anise, cinnamon sticks, sugar, and triple sec. Get fancy and add fruit like pomegranate seeds, orange & lime wedges, and sliced pears to garnish and add flavor
Photo credits: tablespoon.com, foodnetwork.com, townandcountrymag.com, Cosmo, Pinterest